OUR BUSINESS PARTNERS
Several businesses provide discounts to customers and donations to Peninsula Friends of Animals. With each purchase from one of these participating businesses, you are helping our rescue animals. Check out the website links on this page!

Our newest affiliate, Catio Spaces, features custom and DIY catios for the discriminating feline. Catios are a wonderful way for your kitty to safely enjoy the outdoors. An online photo and video library contains a variety of catio ideas as well as instructional videos. Provide our promo code at checkout and Peninsula Friends of Animals will receive a 10% donation when you purchase a DIY Catio Plan. The code is easy to remember: it's PFOA.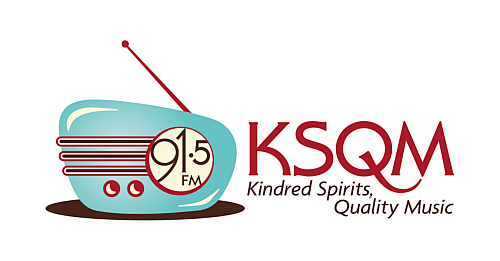 PFOA is proud to be a partner of KSQM 91.5FM. They are Commercial-Free and a 501(c)3 Community Radio. Registered as a charity with the State of Washington, their broadcast signal covers the Sequim-Dungeness Valley, reaching to Victoria, B.C, the San Juan Islands, Mt Vernon, Burlington, Sedro-Woolley, Birch Bay, Fairhaven and beyond.
On the Internet, KSQMFM.COM has listeners tuning in from 127 countries and all 50 States in the USA. EVERYONE gets to hear about PFOA's events and adoptable friends. KSQM has new studios located at 609 W. Washington St. #17 in Sequim. Support of KSQM helps over 100 local charities including PFOA!


Our organization partners with the Olympic Peninsula Nonprofit Alliance (OPNA). Together we seek to strengthen Clallam County nonprofits by building relationships, sharing resources, and broadly communicating the vital role nonprofits serve in our community. It's coordinated by Olympic View Community Foundation.
PFOA IS A MEMBER OF THE
CHEWY.COM SHELTER & RESCUE NETWORK
ONLINE PRINTING SERVICES
We used Printing Center USA, located in Great Falls, MT, for printing our latest project, the 2019 Art Calendar. The calendar was a high quality product at a very reasonable cost. Although we try to use local vendors for as much of our business as possible, we could not resist using this online resource.
The cost of printing 1,000 calendars was almost one third the cost we were quoted by local printers. And the other two thirds … the savings is for the kitties!
PFOA IS A BISSELL PARTNER FOR PETS
Benefits to PFOA (and our kitties):
PFOA will receive a free product from Bissell to be used for fundraising
Bissell awards grants to spay/neuter, microchipping, foster care and adoption programs
PFOA is eligible to participate in Facebook sweepstakes
Bissell will donate part of the sale of pet products to PFOA when purchasers select our organization and enter the code "ADOPT" at checkout
CHARITABLE ART
"BUY A GIFT – GIVE A GIFT"

Charitable Art is a Sequim-based online store where 50% of the purchase price is given to the charity of your choice, and the donation is tax deductible to the purchaser. They sell a variety of custom designed art, including handpainted tiles, fused glass, silk scarves and pet portraits. Just select Peninsula Friends of Animals as your charity of choice at checkout, and Charitable Art will send us a donation.