A HUGE PAWS UP
… to Coastal Farm and Ranch for the 1,500 lb donation of cat and dog food.  This charitable gift will assist our rescues as well as help the cats and dogs of low income pet guardians who need food from our emergency pet food bank.  Thank You!
SPECIAL THANKS TO ALL WEATHER HEATING & COOLING!
Peninsula Friends Of Animals gives a huge paws up and heartfelt thanks to All Weather Heating and Cooling, Port Angeles for their generous donation of service and parts to fix our heat pump, saving needed dollars for rescue expenses.  We appreciate their support, especially, during this challenging time.
JIM'S PHARMACY CHARITY OF THE MONTH!

Every month Jim's Pharmacy selects a community non-profit to receive a percentage of sales for that month.  Jim's Pharmacy designated PFOA as their June Charity of the Month, to assist in supporting our mission of rescue, rehoming and spay/neuter.  Lori Ambrose, of Jim's Pharmacy Home Health Department, presents a check for $514 to Danette Grady, PFOA Executive Director, on behalf of the owners and staff of Jim's Pharmacy.
FROM POTHOLDERS TO MASKS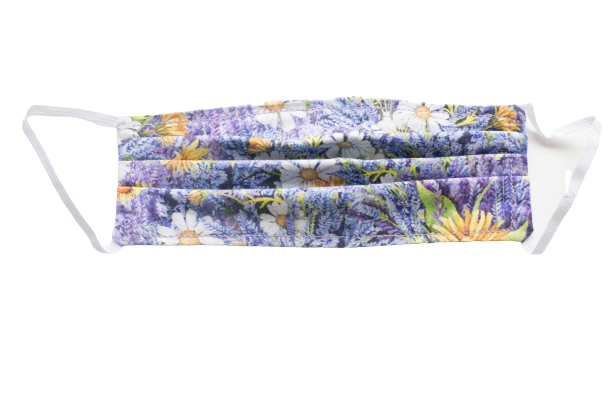 For the safety of everyone, face masks should be worn in all public locations.  Face masks sewn by PFOA's devoted potholder team are available now.  For your minimum suggested donation of $20.00, you receive one mask and one additional mask is donated to a person in need.  Your donation benefits our kitties and community – two worthy causes.
For more information, email Danette Grady at execdir.pfoa@gmail.com or call (360) 452-0414, ext. 3
THANK YOU!
Peninsula Friends of Animals thanks our community for your generous donations of dog and cat food for our Emergency Pet Food Bank to assist the needy animals in our community whose owners have been affected by loss of revenue due to the COVID-19 crisis. Your response has been overwhelming and most appreciated.
For information on our rescue, spay/neuter and community outreach programs check our website – https://safehavenpfoa.org, or telephone our Shelter Manager at (360) 452-0414, ext 2.
iGIVE
iGive is donating $3 to Peninsula Friends of Animals for every new iGive member referred by PFOA. No purchase required. It doesn't get any simpler. Once they try the iGive Button for PCs and Macs for 90 days, we'll automatically credit Peninsula Friends of Animals with $3. We know that helping is so simple and automatic with the Button, we expect they'll shop and help even more.
Feels good, does good, and it's so easy. You are helping every time you shop at over 1,900 stores.  Travel, office supplies, and clothing, too. Each purchase at Walmart, Jet.com, QVC, Staples, and so many more stores. Peninsula Friends of Animals gets an average of 3.00% with every purchase.
VOLUNTEER OPPORTUNITIES

Our most urgent need at the moment is for volunteers to set up and take down our event tent before and after fundraising events.  Two people are required for each event, and a reasonable amount of physical strength is a necessity.  Contact Danette Grady at (360) 452-0414, ext 3, if you can provide this valuable service for our fundraising events.
During the summer, we have several outdoor volunteer opportunities. We are in need of helpers to mow our grounds on a riding mower. Our smaller yards and hill area require a push mower. Weeding our garden beds, cleaning outdoor furniture in cat yards or washing windows are all opportunities to help and enjoy the outdoors. Any time you could offer would be most appreciated.

OUR SINCERE THANKS!
Peninsula Friends Of Animals extends our deepest appreciation to the Ben and Myrtle Walkling Memorial Trust for their generous $2,000 grant used to purchase a sturdy 8″x 12′ Tuff Shed Storage Unit to house our Pet Food Bank for low income pet guardians in crisis situations. These individuals can't afford to feed their companion animals and we are able to help due to donations of cat and dog food from local businesses.
Our Pet Pantry serves a critical need in our community with 148 pet households receiving our help in 2017. PFOA distributed over 5,500 pounds of dry food and 540 cans of moist pet food to needy animals.
We are also grateful to the Sequim Sunrise Rotary Team who donated their time and skill to install the shelving in our new Tuff Shed. With their invaluable help, the Pet Pantry is now fully functional.

PFOA NEEDS YOU!
We need Early Bird Cleaners to assist our Caregivers in refreshing the kitty playrooms. You have the opportunity to be the first volunteers of the day to greet the kitties. If you are a morning person and can help provide this important service, please contact Danette Grady at execdir.pfoa@gmail.com. Thank you for helping us to help them.